Recommended Resources and Tools for the Success of Your Blog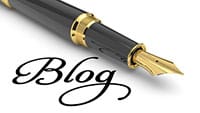 I'm often asked what tools and resources I use with my own blogs.  Below is a listing of tools I both use, or which have come highly recommended to me through sources I trust.  I hope you will find these resources to be as beneficial to you as they have been to me and those within my networking circle.
Have a legitimate resource you've used that has really helped streamline your blog process or helped you grow, I'd love to hear about it! Submit your resource through my Contact Me Page, with Resource in the subject line.  While I can't promise I'll list every resource on my site, I will look into it and will add it if I feel it can be truly beneficial to my clients.
The How-To of Starting and Growing Your Blog walks you step-by-step on everything from starting your own blog to growing your readership.
You'll learn:
How to build your blog
The best  plug-ins for getting started
The proper way to set up your post name to maximize SEO
How to turn your blog into a community
The understanding of your blog as a relationship
How to get your blog on Google
48 Blog Post Ideas, whatever your niche or topic
15 ways to take your blog viral
Types of blog formats that do well
How to craft good headlines
How to find readers and bring traffic to your blog
Search Engine Optimization techniques
35 marketing techniques you can  put in place today
and more!
WordPress is a free blogging platform with amazing versatility and is ideal for beginner and advanced alike.  It is a clean, easily customizable platform and, with its literally thousands of themes and plug-ins, is suitable for every website and blogging need.
It is also the most used blogging platform for bloggers today.
The number one provider of hosting services I recommend is Hostgator.  It is the service provider I started with years ago when I first started building and hosting websites and is the provider I still trust and use to this day.
Hostgator is great for beginners, offering point and click functionality walking you through each stage of setting up the most popular features of your site, while still allowing access to those features for the most technically inclined.
Even bigger, in my book, is the reliability of Hostgator.  The last thing you want is to be saddled down by a poor hosting account.  Hostgator offers 99.9% up-time and and an unparalleled support system through which most tickets get resolved with just one visit.  I really do find them to go above and beyond.
The email marketing program I primarily recommend is AWeber.  This is the email management and marketing tool I use on all of my blogs.  Just a few of the highlights of AWeber include:
Automated email campaigns and autoresponders
Email templates, stock-free image gallery
Mobile apps
Advanced analytics and segmentation capabilities
Industry-leading deliverability
Award-winning Customer Solutions team
Blog Templates
StudioPress Themes for WordPress
My secret creativity weapon, the Flip Dictionary.
The Flip Dictionary is the coolest thesaurus "style" book I've ever used (or seen, for that matter)!  I can literally spend hours (and have) flipping from one word to another, as each one I look up sparks a new curiosity or creative inspiration.
So, what makes the Flip Dictionary different?
Better than just synonyms, the Flip Dictionary offers "clues" designed specifically for writers to:
help us figure out that phrase we're looking for, but just can't think of or
when we know what we want to say, but aren't sure just how to say it.
But, honestly, anyone can benefit from owning a copy.  I use it in my business all the time.  I've even used it to help me decide on what domain names to choose (not Writers Bra though; that was purely my brainchild)!
This eBook contains all the techniques new bloggers need, and should use, to grow your blog from zero to 1,000 subscribers. Over 100 pages of proven methods.  By, my mentor:  Yaro Starak
Tools for Selling Products from Your Blog
Easy Digital Downloads is a free ECommerce plug-in for your WordPress and is great for selling digital downloads from within your blog
Other great tools:
Buzzsumo analyzes how well content is being shared on your site, as well as on competitor, and other, sites.
Incredible free tools and software for writers.  Everything from free book cover design tools to media kit templates.  I love this site!